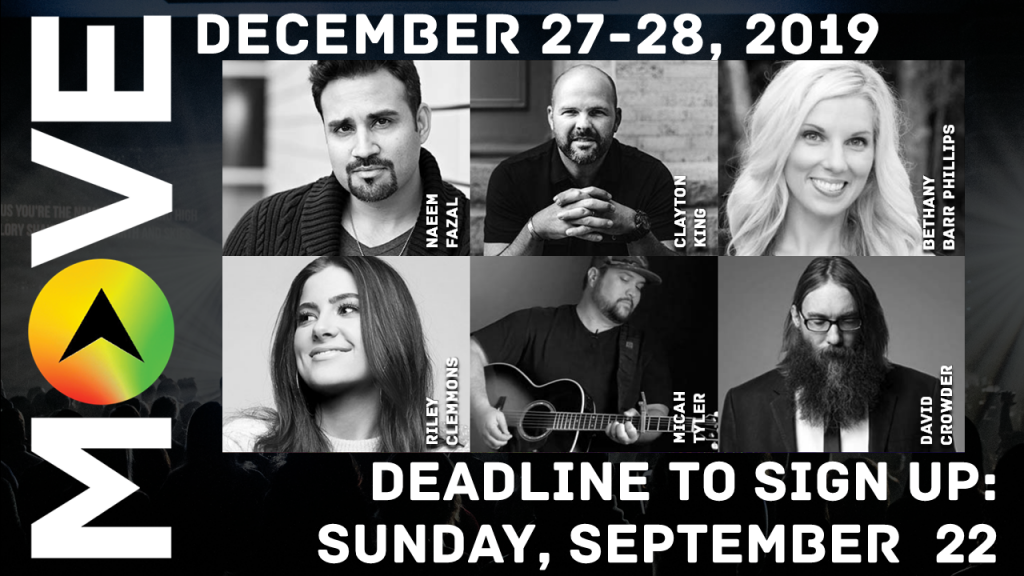 MOVE Conference
Student conference in Macon, GA
Friday-Saturday, December 27-28, 2019
Cost: $10.00
Deadline to register is Sunday, September 22
Attendee Information
All students need to have a Medical Consent Form on file before the trip. Click here to download a copy! (Emily will be available to notarize Friday when we meet to leave for the conference.)
Meet at Center Grove at 8:45am Friday, December 27. We will return Saturday evening. The last session ends around 5:00pm. Students will call with an estimated time on the way home.
All meals from Friday lunch to Saturday supper will be provided. Students can bring money for souvenirs and other items if they wish.
The conference is held at the Macon Coliseum and we will be staying next door at the Marriott City Center (240 Coliseum Dr, Macon, GA).